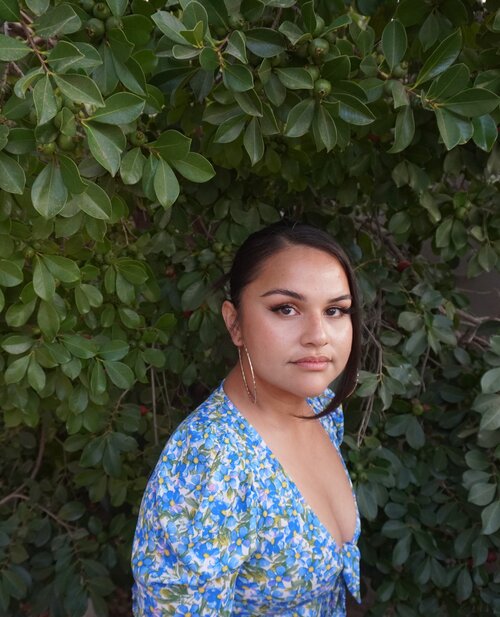 Contact Information
3059 Lincoln Hall
702 S Wright Street
Urbana IL 61801
MC-454
Biography
Jessennya is a brown Xicana PhD candidate from Southern California, first generation college/ grad student, and is in her 7th year in the Sociology Department with a minor in Gender and Women Studies. Her larger goals are to highlight alternative knowledge production, elevate queer BIPOC voices, and increase resources and access to higher education for black and brown communities through research, teaching, and mentorship.
Research Interests
Sexuality and Gender; Race; Latino/a Studies; Women of Color Feminisms; Queer of Color Theory; Intersectional Feminism; Transnationalism; Political Economy; Artivism; Resistance; Urban Sociology
Research Description
Her current dissertation research focuses on people of color, primarily working-class queer Latinx feminist communities, in greater LA and how they produce alternative forms of knowledge and counterspaces through artistic and creative practices.
Education
M.A. Sociology, University of Illinois, Urbana-Champaign
B.S. Anthropology and Sociology, California State Polytechnic University Pomona
Awards and Honors
Highlighted Publications
Hernandez, Jessennya. 2021. "Foster Youth Perspectives: How Foster Youth Navigate and Mobilize Their Rights within the Foster Care System." Humanity and Society. DOI: 10.1177/0160597621991546