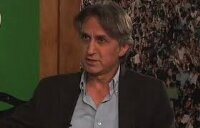 Professor Asef Bayat recently had a book published by the University of California Press. For full book details click here.
Localities, countries, and regions develop through complex interactions with others. This striking volume highlights global interconnectedness seen through the prism of the Middle East, both "global-in" and "global-out." It delves into the region's scientific, artistic, economic, political, religious, and intellectual formations and traces how they have taken shape through a dynamic set of encounters and exchanges.

Written in short and accessible essays by prominent experts on the region, Global Middle East covers topics including God, Rumi, food, film, fashion, music, sports, science, and the flow of people, goods, and ideas. The text explores social and political movements from human rights, Salafism, and cosmopolitanism to radicalism and revolutions. Using the insights of global studies, students will glean new perspectives about the region.