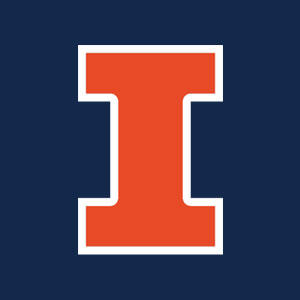 Generous Gift Creates the Wilbur A. Weder and Gregory L. Lambert Sociology Endowment Fund
The Sociology Department recently received news of a bequest in the name of Wilbur A. Weder (Bachelor of Arts in Sociology, 1964) and his partner, Gregory L. Lambert.
The endowment will be used to help sociology students find and take internships they might not otherwise be able to accept, either with department faculty members or with employers outside of the University of Illinois. Internships have become a critical component of undergraduate education and many internships are unpaid. This makes it difficult for many Illinois students to get these needed experiences because they lack the financial resources and often cannot rely on their parents or other relatives to support them. The Wilbur A. Weder and Gregory L. Lambert Sociology Endowment Fund helps our department fill this critical need.
In an interview of Mr. Weder, he described his background, his use of sociology during  his long career as a social worker dealing with foster care and public aid to needy families, and his life after retiring from his long career of public service.
"I grew up in a farm outside a small town in Illinois, one of seven children. I was able to attend Illinois through the generosity of an Illinois State Scholarship and help from our local Baptist Church that our family attended," and Mr. Weder continued, "there is no way I could have attended the UI otherwise."
Mr. Weder began his public service career as a social worker dealing with the Illinois foster care system. He eventually moved up to doing statistical analysis for the then Department of Health, Education and Welfare (now the Department of Health and Human Services) in the Chicago area, working his way up to overseeing statistical evaluations of welfare programs in Washington, D.C. He credits his early training in statistical analysis and computer applications in sociology and social science for his advancement at a time where computers and statistical analysis using them was in its infancy.
In addition to his distinguished career in public service, Wilbur Weder was present for much of the tumultuous change in the United States in the 1960s. He was a Vietnam veteran who returned to a drastically different United States than the one he left in 1965. Mr. Weder says that "…his friends slowly turned me against the war." He was working just down the street from the Chicago convention center where the tumultuous 1968 Democratic National Convention occurred with its protests, scattered violence, and discord. He was also at the center of debates about welfare reform in the early 1990s.
Mr. Weder and his partner Greg retired in 1995 and moved to New York City, where they have been active in local politics. He says of their bequest to the sociology department, "I just want to help the kids in ways I was helped as a student." He hopes that his bequest spurs others into finding ways to help students advance and grow in the sociology program at the University of Illinois.