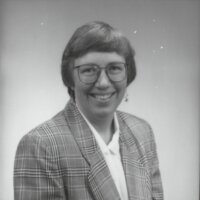 Every year our Sociology at Illinois alumni make us proud through all the work they are doing in their communities and the world. The Distinguished Alumni Awards are given to those whose work we want to highlight and specifically celebrate this year. In 2020, those alumni were Douglas Barnes, Eboo Patel, and Glenna Spitze. At our virtual award ceremony in December, the alumni were introduced by current and former undergraduate and graduate students, exemplifying our commitment to connection. Congratulations to Dr. Glenna Spitze!
Dr. Glenna Spitze received her bachelors and two graduate degrees in sociology from the University of Illinois between 1967 and 1979. She is a Distinguished Service Professor Emerita of Sociology at the State University of New York at Albany, where she studied intergenerational relations, informal supports in aging, gender dynamics in family life, and paid and unpaid labor.  Dr. Spitze has published four books and a plethora of articles and book chapters. She has served on numerous editorial boards, in elected roles in professional associations, and as mentor to graduate students for four decades. Dr. Spitze's work cannot be easily encompassed as her devotion to academia has been far-reaching and profound to the study of Sociology.  
Thank you, Dr. Spitze!