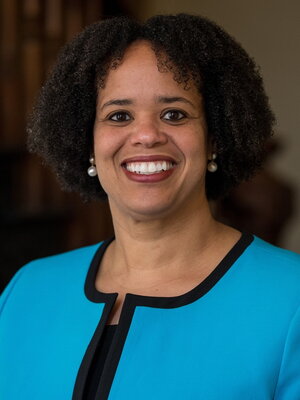 Dr. Clarenda Phillips
Congratulations to Dr. Clarenda Phillips our 2022 Outstanding Alumni Awards Recipient. Every year our Sociology at Illinois alumni make us proud through all the work they are doing in their communities and the world. The Outstanding Alumni Awards are given to those whose work we want to highlight and specifically celebrate this year. Congratulations to Dr. Phillips!
Dr. Phillips is the Provost and Vice President for Academic Affairs at Texas A&M University-Corpus Christi. After completing her Ph.D. in Sociology at the University of Illinois in 1997, Dr. Phillips went on to serve as a Senior Research Associate at Policy Studies Associates, Inc in Washington D.C. where she conducted research on youth development and education outcomes. Dr. Phillips later returned to academia as an Assistant Professor in the Department of Sociology, Social Work, and Criminology at Morehead State University, a regional state university in Morehead, Kentucky. She had a distinguished career at Morehead State University attaining the rank of full professor and serving as the Department Chair from 2007-2012, and then served as Associate Vice President of Academic Affairs for the University from 2012-2016. She served Morehead State University's nearly 11,000 undergraduate and graduate students, 141 undergraduate degree programs and 71 graduate degree programs for 4 years. In addition to her administrative responsibilities Dr. Phillips taught an array of courses including First Year Seminar, Introduction to Sociology, American Social Problems, and Minority Relations. Hence, not only did Dr. Phillips influence the overall administrative activities at the University, but she also engaged students in direct instruction. This indeed is impressive, given that many administrators retire from teaching to lead. Thank you for your model of excellence Dr. Phillips.