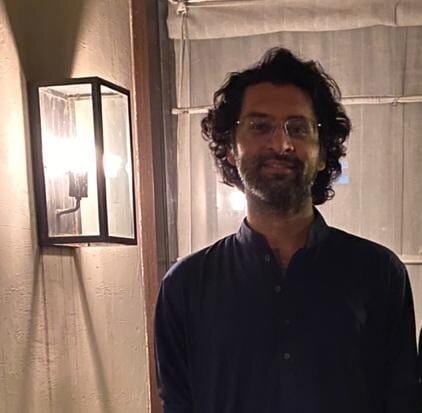 Contact Information
702 S Wright Street
3120 Lincoln Hall
Urbana IL 61801
MC 454
Office Hours
Summer 2023: Tuesday/Thursday 1-2 PM Central Time (email for Zoom link); or by appointment.
PhD candidate
Graduate teaching assistant
Biography
Before joining the Sociology Department Ph.D. program, Umair taught as adjunct faculty at the Humanities and Social Sciences Department of Lahore University of Management Sciences (LUMS). He is currently conducting dissertation fieldwork in Pakistan.
Research Interests
Social movements, political parties, state/society relations, class theory, capitalism, religion and politics, urban sociality and politics. 
Education
MA Sociology, University of Illinois, Urban-Champaign 
MA South Asian Studies, University of Illinois, Urban-Champaign
BSc (Hons) Politics and Economics, LUMS, Pakistan
Grants
Department of Sociology Summer Research-Travel Grant 2021 
Awards and Honors
Global South Languages Fellowship 2020-21 (Center for South Asia and Middle Eastern Studies, UIUC)
Bastian Dissertation Research and Writing Fellowships - Summer 2022, Fall 2023 (Sociology Department, UIUC)
Courses Taught
At UIUC:
Soc 100 Intro to Sociology TA discussion sections (Fall, Spring 2021-22)
SAME 150 Arab Spring, The New Middle East discussion sectiosn (Fall 2013, Fall 2014)
At LUMS Pakistan (Adjunct Instructor)
Intro to Pol Science (Spring 2019)
Islamist Social Movements of 20th Century (Fall 2017)
Intro to Pakistan Studies (Fall, Spring 2016-2017)