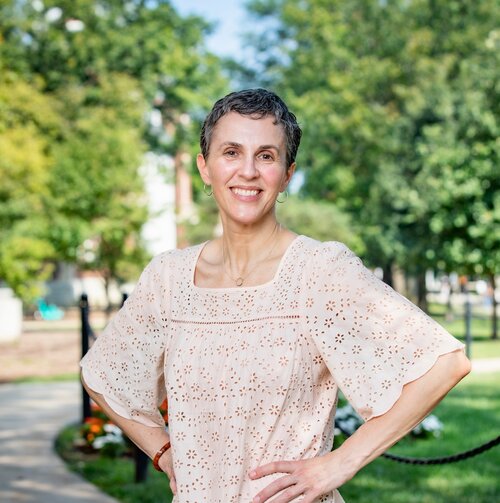 Contact Information
326 Lincoln Hall MC-454
702 South Wright Street
Biography
Ilana Redstone is an Associate Professor of Sociology at the University of Illinois at Urbana-Champaign. She is also the Faculty Director of the Mill Institute at UATX. Originally from Amherst, Massachusetts, Professor Redstone obtained her Ph.D in Demography and Sociology from the University of Pennsylvania. She has been at the University of Illinois since 2005.
Research Interests
Viewpoint diversity
Demography
Immigration
Education
Research Description
Professor Redstone's current work focuses on campus climate and communication across ideological divides.
Education
PhD, University of Pennsylvania, 2005
Courses Taught
SOC 280, Introduction to Social Statistics
SOC 485, Intermediate Social Statistics
SOC 163, Social Problems
SOC 230, Sociology of Political Polarization: Bigots and Snowflakes
Additional Campus Affiliations
Affiliate, Center for Social and Behavioral Science

Recent Publications
Iceland, J., & Redstone, I. (2020). The declining earnings gap between young women and men in the United States, 1979–2018. Social Science Research, 92, [102479]. https://doi.org/10.1016/j.ssresearch.2020.102479
Redstone, I., & Villasenor, J. (2020). Unassailable Ideas: How Unwritten Rules and Social Media Shape Discourse in American Higher Education. Oxford University Press. https://doi.org/10.1093/oso/9780190078065.001.0001
Akresh, I. R., & Frank, R. (2018). Differential Returns? Neighborhood Attainment among Hispanic and Non-Hispanic White New Legal Permanent Residents. City and Community, 17(3), 788-807. https://doi.org/10.1111/cico.12313
Frank, R., Akresh, I. R., & Lu, B. (2018). How Do Latino Immigrants Fit into the Racial Order? In D. B. Grusky, & J. Hill (Eds.), Inequality in the 21st Century: A Reader (pp. 329-335). Routledge. https://doi.org/10.4324/9780429499821-57
Frank, R., Akresh, I. R., & Lu, B. (2018). How Do Latino Immigrants Fit into the Racial Order? In Social Stratification: Class, Race, and Gender in Sociological Perspective (pp. 780-787). Taylor and Francis. https://doi.org/10.4324/9780429494642-96