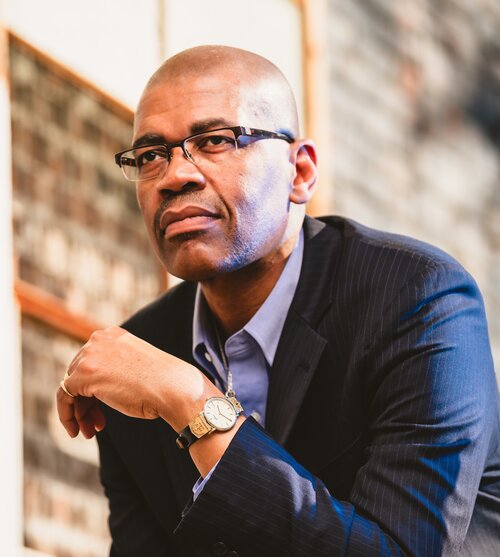 Contact Information
702 S Wright Street
3084 Lincoln Hall
Urbana, IL 61801
M/C 454
217-300-6960
Office Hours
Fall 2020 Wednesday 10:00am-11:30am by appointment
Florian Znaniecki Professorial Scholar
Professor
Biography
Professor Reuben A. Buford May, Ph.D. is the Florian Znaniecki Professorial Scholar and Professor of Sociology at the University of Illinois at Urbana—Champaign. He is the author of three books: Urban Nightlife: Entertaining Race, Class, and Culture in Public Space, the award-winning book Living Through the Hoop: High School Basketball, Race, and the American Dream (2008) and Talking at Trena's: Everyday Conversations at an African American Tavern (2001). He has been a fellow at the W.E.B. Du Bois Institute for African and African American Research at Harvard University and a Dr. Martin Luther King, Jr. visiting professor at MIT. May received his Ph.D. in sociology from the University of Chicago, and his research focuses on race and culture, urban ethnography, the sociology of sport, and the sociology of the everyday. May's current research focuses on racial discrimination in public accommodations in violation of the Civil Rights Act of 1964, particularly in urban nightclubs. 
May is the winner of numerous Undergraduate teaching awards and was most recently named a Finalist for the Robert Foster Cherry Award for Great Teaching—a national teaching award that honors outstanding professors with proven records as extraordinary teachers with positive, inspiring, and long-lasting effects on students, along with records of distinguished scholarship.
In addition to his awards, books and other scholarly publications, May has been featured on radio and television and in print media, in particular for his performance as the #rappingprofessor Reginald S. Stuckey. He has performed at venues like Kyle Field, the Chicago House of Blues, Hard Rock Café in Seattle, as well as others in major cities.
Research Interests
Race and Ethnicity, Urban Ethnography, and Sociology of Sport