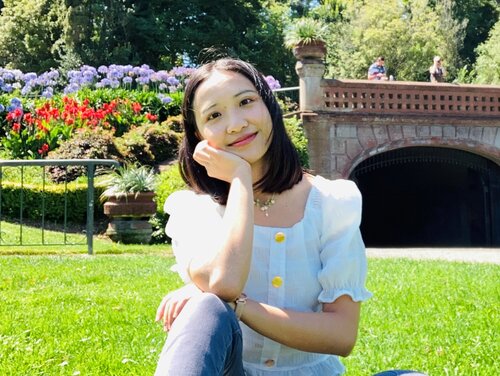 Contact Information
Room 3059 Lincoln Hall
702 S Wright Street
Urbana, IL 61801
Biography
The foundation of all my inquiries is the classic social stratification agenda, which typically occurs through education and occupations on interpersonal, community, national, and global levels. Therefore, one of my research sub-plans concentrates on international immigrants as the intersection of structural forces on multiple levels. My future research topics include migration decision-making, (increasingly stepwise) migration trajectories, subtle interactions with home and host communities, immigrants' agency in transnationality, and the roles of national and regional regulations. I also extend the agenda to gender, racial, and other forms of labor market inequality, teasing out their functioning and mediation mechanisms of social stratification and mobility. Accordingly, I plan to examine patterns for workers' labor market attachment and involvement, economic and non-economic rewards for work, career trajectories, and employment relationships.
In particular, I wonder: how do immigrants fit into their destinations' existing racial and ethnic hierarchy? What are their intragenerational and intergenerational social mobility patterns? In what aspects and through what mechanisms does migration as an enduring and stepwise process profoundly mold their socio-economic trajectories? To address those questions, I've finished preliminary analyses in my collaboration with Prof. Tim Liao on an PAA submission about the intergenerational educational mobility of immigrant descendants. A methodological breakthrough we made is to apply the synthetic cohort method, generating population-level proxies of parental education under data restrictions. Consequently, this paper critically knits together native-immigrant (horizontal) comparisons common among current studies and parent-to-children (longitudinal) comparisons as the classical sociological concerns.
As for the second aspect of my research agenda, I delve into the interface of family and occupations, particularly through my collaboration with Prof. Buckley on COVID household-level paid work resilience presented on an ASA regular session. This paper challenges the standard North American family (SNAF) image, i.e., a married couple with their minor children, arguing that living with non-parent adults and separating from one of their married parents is equally common for US children. Additionally, I developed a new conceptual distinction between de jure and de facto childcare arrangements in capturing variations in household structure. The de jure refers to single- or dual-parent status, the same as the existing literature, while the de facto delineates actual adult-to-child ratios (by only counting who lives together) as a combined indicator for childcare burden and internal caregiver resources. Under this conceptual clarification, we found that being a single parent imposes meager negative impacts on labor market attachment, but the number of available caregivers matters more.
Besides, I also pay close attention to how the COVID-19 pandemic impacts work time differentially between racial groups in my co-authored paper with Prof. Leicht, which will be presented orally on PAA 2023. Under the labor utilization framework, this paper reveals the wild fluctuation of work time deficit experienced by racial minorities and the extreme stability for whites among part-time workers. Hence, this study extends the concerns of racial inequality in labor markets to the worktime control dimension and COVID-19 scenario, calling for more attention to precarious workers under the unprecedented economic shock.
Research Interests
Organizations, Occupations, and Work; Gender Inequality; Family & Marriage; Immigrants; Social Stratification & Mobility; Sociology of Health; Political Economy of the World-System; Global & Transnational Studies; Demographics; Methodology;
Education
M.A. in Sociology, Renmin University of China, Beijing, China
Bachelor in Economics, Jinan University, Guangzhou, China
Awards and Honors
2022, Qualifying Exam of Social Inequality and Stratification: High Pass
2022, Graduate College Conference Presentation Award, University of Illinois – Urbana-Champaign
2022, Department Conference Presentation Award, Department of Sociology, University of Illinois – Urbana-Champaign
Courses Taught
SOC 378, Sociology of Law (TA), 2022 Spring
SOC 310, Sociology of Deviance (TA), 2021 Fall