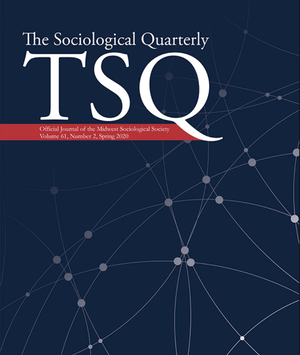 Brian F. O'Neill & Matthew Jerome Schneider
The American public is split on support for hydraulic fracturing ("fracking"). This study seeks to better understand fracking attitudes by predicting support via economic, environmental, and public health concern. We find support for fracking is intertwined with political partisanship. We show those identifying as "other" political party are significantly more likely to claim "don't know" in response to questions of fracking support. However, fracking attitudes are not solely the product of political ideology, but also of perceived effects on the environment, the economy, and especially public health.
To read the full publication: https://www.tandfonline.com/doi/abs/10.1080/00380253.2020.1773350?journalCode=utsq20
Brian F. O'Neill is a doctoral candidate in sociology at the University of Illinois at Urbana-Champaign. Working at the nexus of environmental sociology and political ecology, his research focuses on environmental politics, social movements, and industrial practices. His work has appeared in International Sociology Reviews, Berkeley Journal of Sociology, Bourdieu's Field Theory and the Social Sciences, Natural Areas Journal, and the Journal of Political Ecology.
Matthew Jerome Schneider is an assistant professor of sociology and criminal justice at the University of North Carolina at Pembroke. He has academic interests in race relations, environmental sociology, community development, civic engagement, and homelessness. His recently completed dissertation explores how volunteer group position and privilege inform grassroots homeless service activities and interactions in St. Louis, Missouri. His recent article "Exotic Place, White Space: Racialized Volunteer Spaces in Honduras" can be found in Sociological Forum.
KEYWORDS: Fracking, environmental sociology, public opinion, public health framing, political partisanship