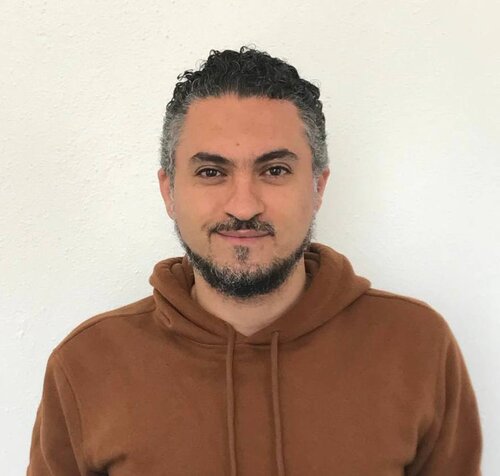 Contact Information
3059 Lincoln Hall
702 S. Wright St.
Urbana, IL 61801
Research Interests
Social Movements; Culture; Political Sociology; Statistics & Data Analysis; Mixed Methods; Digital Activism; Race Relations; Gender Relations; Middle East; Iran.
Courses Taught
Political Sociology (SOC 226)
Introduction to Social Statistics (SOC 280)
Introduction to Sociology (SOC 100)
Additional Campus Affiliations
Education Justice Project (EJP)
American Sociological Association's Student Forum Advisory Board, 2020-2022
Recent Publications
2021. "Google Plus as a Contentious Field of Revolutionary Identity: The Rise and Fall of the Rightist Islamist Anti-Nuclear Deal Movement in Iran," Comparative Sociology. DOI: https://doi.org/10.1163/15691330-bja10036.
2020. "Passing the Torch: Iran's 2013 Surprise, the Digital Generation Gap, and the Depoliticization of Public Intellectuals," The International Journal of Politics, Culture and Society. DOI: https://doi.org/10.1007/s10767-020-09367-3.
2019. "How 'More Cowbell, More Cowbell' Worked! Disruptive Tactics and the Outcome of the UIUC Labor Protest," Critical Mass Bulletin, 44(1), Newsletter of the Section on Collective Behavior and Social Movements (ASA). Available at: https://cbsm-asa.org/2019/05/uiuc-labor-protest/
2017. "The 'Big Data Revolution': Challenges and Opportunities for MENA Social Sciences," The American Political Science Association's Newsletter (MENA region), Issue 2. Available at: http://web.apsanet.org/mena/wp-content/uploads/sites/6/2016/11/APSA-MENA-Newsletter.-Issue-2.-FINAL..pdf
2016. "What Is New with the Iranian Contentious Politics? European Rightists and Trump Are on the Rise, but Iran's Radical Right Is Increasingly Marginalized," Policy Trajectories: Blog of the ASA's Section on Comparative and Historical Sociology.