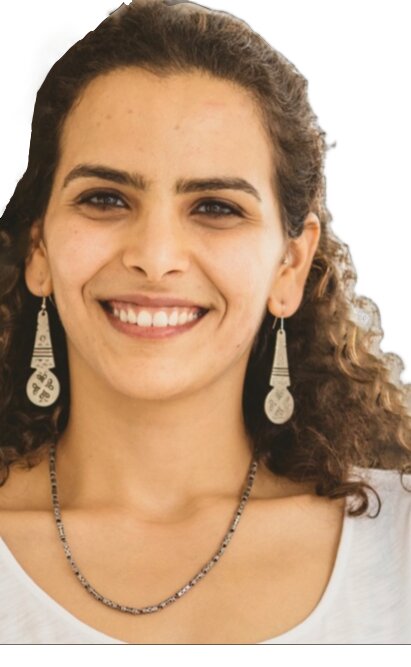 Contact Information
3060 Lincoln Hall
702 S Wright Street
MC 454
Urbana, IL 61801
Research Interests
social movements; rural politics; law and society; social theory; human rights; political economy; courtroom politics; political lawyering
Awards and Honors
Bastian Transnational Graduate Fellowship (2019), University of Illinois Urbana-Champaign
Civil Society Scholar Award (2018- 2019), Open Society Foundations
McPhail Collaborative Research Award (2017), University of Illinois Urbana-Champaign
Courses Taught
Fall 2020: Global Inequalities and Social Change (Soc 160)
Summer 2020: Sociology of Deviance (Soc 310) 
Highlighted Publications
Journal Articles
Khalil, H. (2021). "Revolution in parallel times: an Egyptian village's lived revolutions." Middle East Center Paper Series (44), London School of Economics, London, UK.
Khalil, H, and B Dill (2018). "Negotiating statist neoliberalism: the political economy of post-revolution Egypt." Review of African Political Economy 1-18.
Moussawi, G., & Khalil, H. (2018). Book Review: Sexual States: Governance and the struggle over the antisodomy law in India by Jyoti Puri. Gender and Sexuality.
Khalil, H (2013). "Access denied: Institutional barriers to justice for victims of torture in Egypt". TORTURE Journal, [online] 23(1).
Book Chapters
Khalil, H.M (2021) "Lawyers and politics: lawyering and counter-lawyering in Egypt." In Ed. Springborg, R et al. The Routledge Handbook on Contemporary Egypt. London: Routledge, 2021.
Khalil, H (2019). "Access denied: everyday movements for public Services in Egypt". In Al-Asfari Institute's ed. Transnational Social Movements in the Arab Region. The American University in Beirut Press.
Dill, B. and Khalil, H. (2018). "Financing sustainable development? How international tax reform is failing Africa". In De Mayo et al., ed, Sustainability in Sub-saharan Africa. Lexington Books.
Corkery, A. and Khalil, H. (2018). "Do metrics matter? Accountability for economic and social rights in post-revolution Egypt". In: Frey and McNoughton, ed., Economic and Social Rights in a Neoliberal World. Cambridge University Press.
Khalil, H. (2017). "The informal economy as the alternative economy for Egyptians". In ed. Gamal, W. The Egyptian Economy in the 21st Century (Arabic: "Al-Iqtisad al-Masry fel Qarn Al-Wahed Wal-'Ishreen"). Cairo: Al-Maraya Publishing.
Khalil, H. (2015). "The Arab Spring: Trading development for stability, again?" In: G. McCann and S. McCloskey, ed., From the Local to the Global, 3rd ed. Pluto Press.
Newspaper Articles
A conversation with Asef Bayat on his latest book: 'Revolution without Revolutionaries:' Making sense of the Arab Spring. Madamasr Cairo 2018.
Nothing New on the Nile. Foreign Policy, 2015.
Khalil, Heba, and Allison Corkery. Egypt Must Stop Penalizing the Poor Foreign Policy 2014.