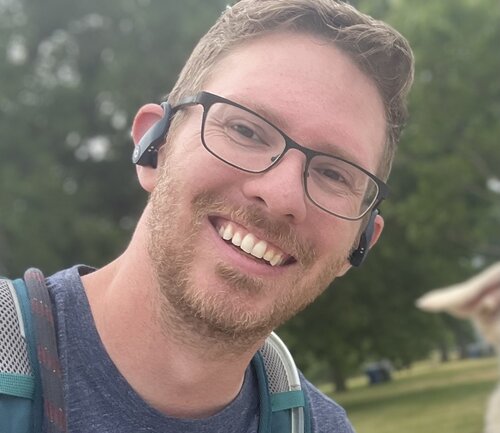 Contact Information
702 S Wright St
3110 Lincoln Hall
Urbana IL 61801
Office Hours
Fall 2022: Tuesdays, 9a-12p
Visiting Assistant Professor
Biography
Dr. Erik Lovell is a Visiting Assistant Professor at the University of Illinois at Urbana-Champaign. Prior to his appointment at Illinois, Dr. Lovell was a Visiting Assistant Professor of Sociology (2020-2022) at Governors State University in University Park, Illinois where he taught courses in the joint Anthropology and Sociology Department. Dr. Lovell holds a Ph.D. in Sociology from Northwestern University (2021) and researched the homeless sector in Chicago that catered to LGBTQ+ Young adults.
Dr. Lovell considers teaching and mentoring students his first priority. He works to ensure course designs are equitable and accessible for all learners and uses new pedagogical developments like fluid syllabi, specifications grading, flexible due date/revision structures, and more. Dr. Lovell has led workshops for students on how to use each course to prepare a portfolio for their future careers/education and ensure they have a robust CV/resume going into their junior year of college. Further, he is a certified Peer Reviewer for Quality Matters that helps instructors across the U.S. to ensure courses meet best practices for online course delivery. Dr. Lovell loves "geeking out" about improving student experiences in courses, so feel free to reach out and have a chat!
Research Interests
Social Policy; Marginalization; Poverty and Inequality; Homelessness; Gender and Sexuality; Social Theory; Organizations; Urban Sociology
Research Description
Dr. Lovell's dissertation research focused on organizational logics and practices that connect macro-level cultural beliefs and policies to the individual-level practices and outcomes. He is developing an extension project that compares homeless shelters and college dormitories conceptualize and regulate "adulthood" for young adult populations. Dr. Lovell has also been developing a sociology of suffering and exploring the suffering experience at individual, community, and cultural/national levels. This includes evaluating the politics of suffering and immigration policies: whose suffering gets acknowledged and is considered 'worthy suffering'. Previously, Dr. Lovell's work has looked at creating evidence-based policies in homeless shelters and, separately, on how religions act as sexual fields with LGBTQ+ Mormons as the case study.
Currently, Dr. Lovell also works with Feeding America as a Evaluation Researcher to assist food banks across the nation in measuring and improving their approaches to address food insecurity. 
Education
B.A., Sociology and Italian - Brigham Young University (2013)
Ph.D., Sociology - Northwestern University (2021)
Courses Taught
At Illinois:
SOC 100 - Introduction to Sociology
SOC 101 - Sociology of Gender
SOC 273 - Social Perspectives on the Family
Previously:
Intro to Sociology
Contemporary Social Issues
Gender and Sexualities
Class Inequality
Qualitative Methods
Quantitative Methods
Junior Seminar (Research Design Course)
Theories of Social Science
Youth Poverty, Homelessness, and Policy