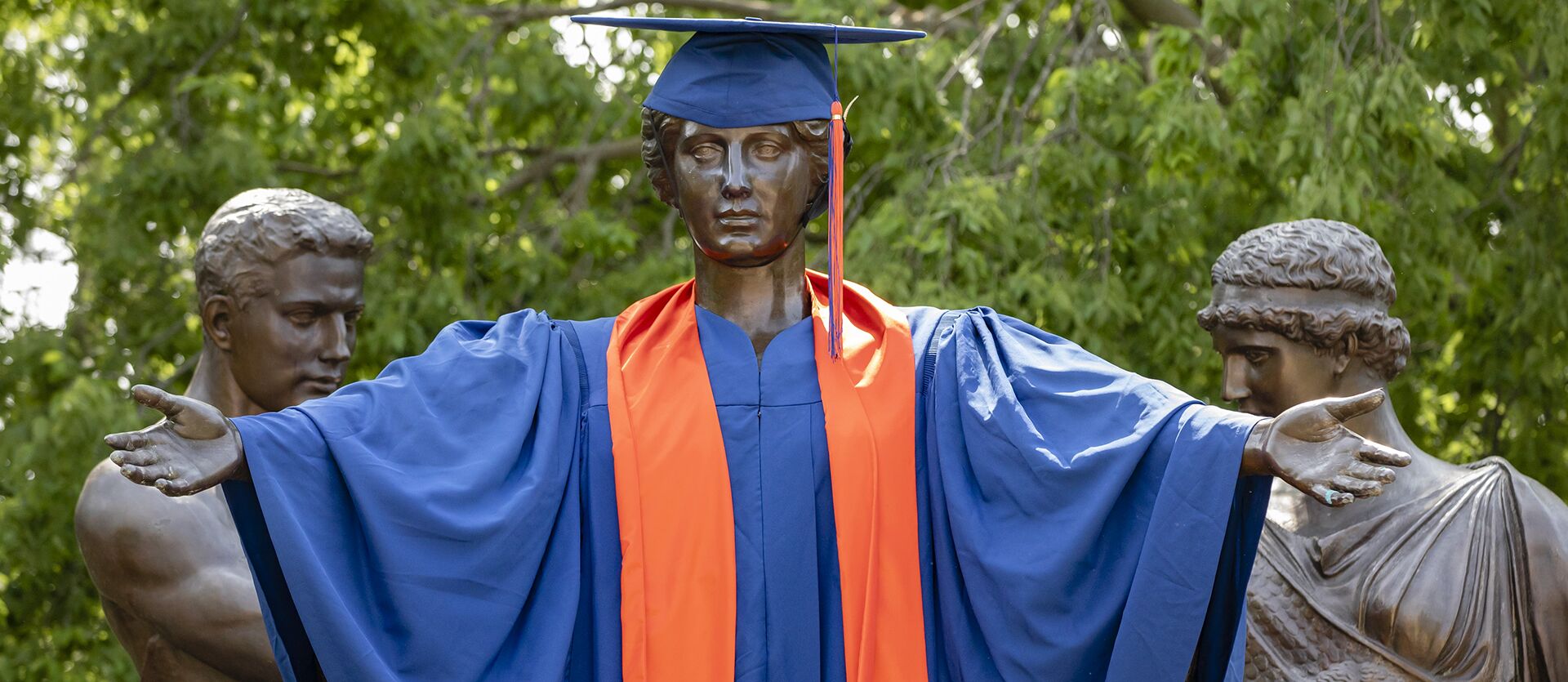 We at the Sociology Department know that this academic year has not progressed the way we all imagined. We are so proud of our seniors, who have continued to produce exceptional work during these difficult times. Graduating from college is no small feat, and we are very disappointed that we are unable to celebrate the accomplishments of our incredible seniors in-person at this time. Although we cannot gather to celebrate the Class of 2020, we still want to highlight our graduates and congratulate them all we can.
Fall 2020 University, College, and Departmental Honors
Highest Distinction
Erica Nicole Hamlink
Kasey Bo-Min Kim
Grace Kristiana Ruxlow
High Distinction
Jiacheng He
A Complete List of Our Fall 2020 Graduates
Hassan Abdullateef
Meiyia Sydney Black
Lazarrick Blair
Jennifer Choi
Kyle Lawrence Coldiron
Shyla Davis-Castillo
Charmaine Sheree Dortch
Camilo Eifler
Jasmyne Dawn Ellis
Michael Freeburg
Erica Nicole Hamlink
Jiacheng He
Kasey Bo-Min Kim
Sean Kirchman
Lori Susan Lavalle
Kent Colin Lawson
Leslie Martinez
Haley Miller
Nisha Patel
Rokyah Aerireal Robinson
Grace Kristiana Ruxlow
Princess Smith
Alicja Szczepkowska
Spring 2020 Senior Awards
Congratulations to our Spring 2020 award recipients! 
Spring 2020 University, College, and Departmental Honors
James Scholars
Claudia Sova
Chancellor's Scholars, Campus Honors Program
Claudia Sova
High Distinction
Lauren Elizabeth Becmer
William Zeke Dennison
Zachary Ryan Diecker
Ahlam Khatib
Reyna Namazzi Lee
Piotr Lucarz
Katherine Rose Quain
Jacob Erik Tennant
Highest Distinction
Emily Elizabeth Etzkorn
Bryce Trenton Henze
Anna C. Hoban
Haley Nicole Kennedy
Yi Li
Sarah Scharfenberg
Claudia Sova
A Complete List of Our Spring 2020 Graduates
Sociology - Bachelor of Arts
Hasaan Abdullateef
Taylor Rebekah Arnold
Lauren Elizabeth Becmer
Cynthia Brown
David Z. Bush
Rebecca Anne Ciszewski
William Zeke Dennison
Zachary Ryan Diecker
Karmyn Devonne Doughty
Emily Elizabeth Etzkorn
Andres Feliz
Gwendolyn Flores
Fatima Godfrey
Vanesa Gutierrez
Bryce Trenton Henze
Alexis M. Hernandez
Anna C. Hoban
Jazzy Jazzette Jackson
Sydney Alanna Morgan Jones
Ahlam Khatib
Reyna Namazzi Lee
Chengyin Liu
Alejandro Mateo Lopez-Reyes
Piotr Lucarz
Sean Clinton Madison
Adam N. Norwood
Karla Nohemi Ramirez
Iman Robinson
Brianna A. Scott
Jaclyn Agatha Shea
Claudia Evyn Sova
Thomas Christopher Stassen
Jacob Erik Tennant
Nalicia Valdez Venegas
Ebony Renee Washington
Zhiqing Yan
Isaac Zamarripa
Kiara A. Zavala
Sociology - Bachelor of Science
Charlie Caneda
Qiaoru Chen
Maya Anna Czerkies
Natallie L. Ervin
Haley Nicole Kennedy
Yi Li
Khalifah Muhammad
Abbigail Jane Powers
Katherine Rose Quain
Gleanne Airis Francisco Rosales
Sarah Scharfenberg
Mitchell Connor Wells